By Sarah Sands, Partner
As Platinum Jubilee flags appeared on the streets and the Chelsea Flower Show put native nature on show, Hawthorn Advisors CEO John Evans and Hawthorn partner Sarah Sands welcomed a group of extraordinary talents to our Best of British dinner. They were there to answer a pressing question: what makes Britain great?
Our guests were an eclectic mix. Ten years after delighting the world with the cauldron that provided the climax to the London Olympics, the designer Thomas Heatherwick arrived having created a new talking point, the Tree of Trees sculpture, in celebration of the Jubilee. A royal theme was taken up by Anthony Geffen, whose Atlantic Productions have just made the visually stunning documentary on the crown jewels.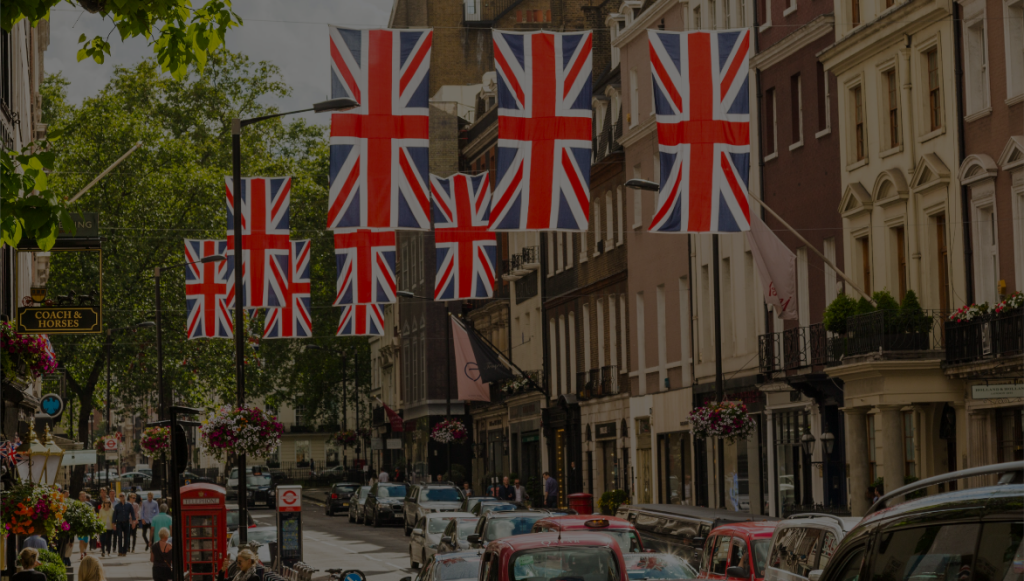 From the world of science and technology we had the leader of the Whittle Laboratory, Rob Miller; Frank Strang, CEO of the SaxaVord Spaceport UK and Daniel Golding, global head of corporate communications at McLaren. Anabel Kindersley, co-owner of Neal's Yard Remedies and nature campaigner brought insight into sustainability. The entrepreneurial dynamism that Britain is looking was embodied by Trinny Woodall, who has created a multi-million-pound company built on women's beauty products, Andrew Roberts, senior vice president of corporate relations and engagement at Burberry and Meredith O'Shaughnessy, the brand strategist.
It was terrific to welcome Emma Bridgewater, who has not only created a brilliant brand but also revived the art of pottery in Stoke on Trent, and Mark Cropper, whose commercial paper mill has a global reach, and who is now exploring handmade paper craft in the Lake District.
Antonia Romeo, who used to run the GREAT campaign to promote British exports and investment was there to keep us on our mettle, Elizabeth Adekunle, chaplain to the Queen, to ensure we did not lose sight of our humanity.
To kick us off, Antonia reminded us of the original concept of the GREAT campaign. Soft power. It is business, culture and people that create and innovate, with government playing a facilitative role.
And with that in mind we were away, the conversation flowing between big philosophical questions about the British character and big practical questions about the role of government, such as can the government facilitate business during a period of massive financial constraints?
A consensus emerged, led by Rob Miller and Frank Strang: we need more of a liberating vision, less of a strangling bureaucracy. It was not so much a matter of public funding, but of belief in the innovators.
Rob reminded us that leadership in innovation demands conviction and speed. At Cambridge, the vision of a UK "Bell Lab" nurturing critical early stage technology is ready to break ground. £34 million has been raised and there is £20 million to go. Will leadership come from private companies such as Rolls Royce and James Dyson or government funded bodies?
The hard thing for governments, we agreed, is risk taking. "If only the UK Government could find better ways of funding the gut feelings of its leading innovators then the UK economy would be turbo charged and at a fraction of the current research spend," said Rob. Frank noted the distinction between governmental and private spend. In the space race it is individuals, such as Elon Musk, supported by government to take big risks, who are leading. And it is Americans who are more likely to visit Shetland at the moment. Where we have a combined advantage of innovative technology and geography – Shetland could not be better placed – we must not falter.
We explored tech, including Anthony Geffen's belief that immersive virtual reality will soon displace the iPhone and that the metaverse is the next revolution. Trinny Woodall was bewildered that we continue to turn out graduates who can read Milton but do not understand the tech economy. And, talking of economics, puzzled that men seemed so poor to judging businesses run by women.
But before we lost ourselves in the metaverse, Emma Bridgewater and Mark Cropper, united in a Quaker philosophy, reminded us of the dignity of making things and providing jobs in places that needed them. Liz Adekunle reminded us that we have a responsibility towards others and should remember the lesson of the pandemic: those key workers who kept the country running, rather than those who ran the country. Anabel Kindersley also spoke for social purpose, and for doing the right thing. She was dismayed that the government's decision to lift the ban on use of neonicotinoid pesticides for use on sugar beet is killing bees again and has harnessed a coalition of businesses to find some solutions at a forthcoming Bee Symposium.
Little by little, a consensus emerged. The Best of British is scientific ambition, creative possibilities, a business-friendly environment and…something intangible. Thomas Heatherwick summed it up. When artificial intelligence takes over most tasks, what will be left is imagination. Slogans are not enough. You can't just say Glorious Great Britain, like Incredible India or Amazing Asia. We have to show what we can do.