Policy preview: defence's defence
UK Defence Secretary Ben Wallace has made plenty of headlines in recent weeks amid the emotional withdrawal from Afghanistan. Foreign Secretary Dominic Raab has as well, albeit suffering from more critical coverage amid reports regarding his holiday during the frantic fall of Kabul in early August. However, it is business secretary Kwasi Kwarteng whose actions this month most clearly illuminate the government's defence agenda.
On 18 August, Kwarteng issued an "intervention notice on the grounds of national security" regarding US private equity firm Advent International take over UK defence manufacturer Ultra Electronics. Just last year, Advent acquired another British defence firm, Cobham, with UK government approval granted in November 2019 under following reviews by former business secretaries Greg Clark and Andrea Leadsom,despite public opposition from Cobham's founder.
Cobham is more than double the size of Ultra Electronics by revenue and differentiating between their contribution to national security is not so easy. Both provide crucial services such as Cobham's aerial refuelling and Ultra's positioning, location and communications technologies, used in many of the UK military's most advanced components.
The government had telegraphed for weeks that it was likely to make such a move regarding Ultra. Blocking US private equity firms from investing in the UK, even in the defence sector, risks upsetting the UK's reputation among an investor class that could be key to the UK's post-Brexit prospects. The review Kwarteng's notice ushers in will be reported in January, the same time as the UK's new National Security and Investment Act comes into force.
The action has two motivations – first a desire to ensure that UK manufacturing and engineering of such high-value technology continues. There have been complaints regarding Cobham's offshoring and Advent's apparent prioritising of US development sites in the 18 months since its takeover. The second comes amid a push to ensure the UK's defence sector, and defence strategy, is not wholly dependent on the US, something various Conservative MPs have harked on amid the Afghanistan withdrawal.
This is not a position limited to the Tory backbenches; even the -Blairite New Statesman has warned against the UK becoming dependent on US foreign policy decision making, while politicians such as Rory Stewart have sought to resurrect their careers by calling for a limited UK force to remain in Afghanistan, knowing they won't be held to account for a policy that will never come to pass.
Boris Johnson and Biden's lacklustre relationship, and the UK's search for a new post-Brexit foreign policy mean that such rumblings will continue. However, upon a review of costs, it is likely to become quite clear to Johnson that it will be far too expensive to keep US investment out, let alone invest sufficiently to give the UK independent defence capabilities again.
Where there is smoke, there is not always fire.
"Tony Blair made decisions on what he thought was best for the people of Great Britain, and I made decisions on what I thought was best for Americans" Former president George W. Bush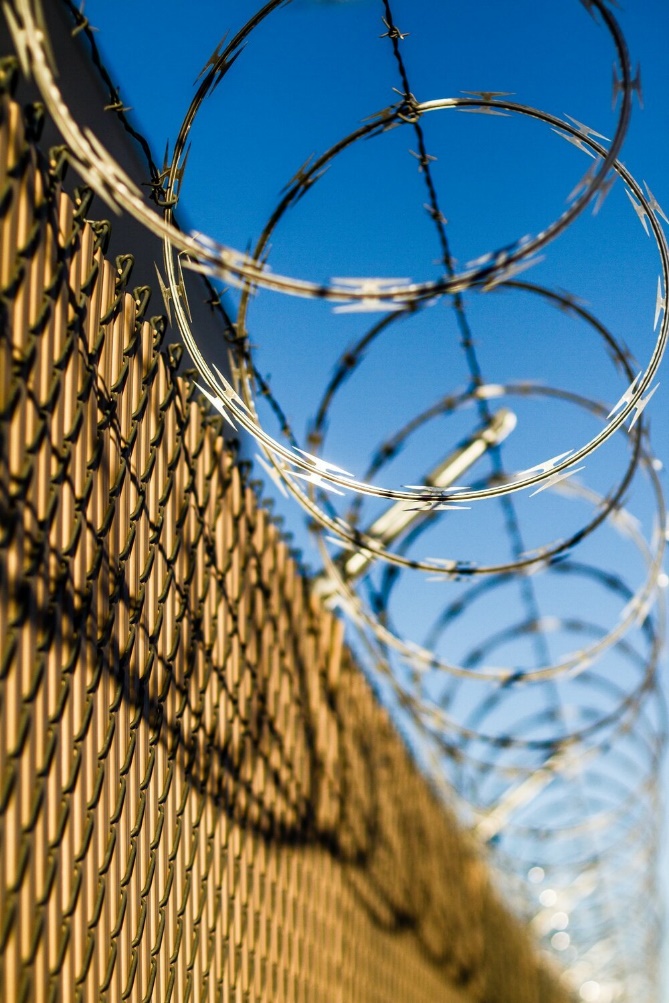 Power play: a big dail
Sinn Féin won the most votes in Ireland's February 2020 elections for the first time, with 25% of votes. As the coalition between Fine Gael and Fianna Fáil, traditionally the two main political competitors, faces low public approval and continued strong polling for Sinn Féin, what chance does the leftist radical Republican party have of entering a future government?
Sinn Féin candidates won comprehensively across the country in 2020, with many of the party's incumbent members, Teachtai Dala (TDs), re-elected on the first count, a rarity in Ireland's ranked-preference system of constituency proportional representation.
However, Sinn Féin won fewer seats than Fianna Fáil – 37 to 38 – as the party did not run multiple candidates in every constituency. The party has spent the last 16 months preparing for the potential for another election, and to ensure it does not leave 'seats on the table' once again – had they more candidates in the last election, it is estimated the party would have received 41 seats. 80 are needed to form a government.
Despite Fine Gael and Fianna Fáil's opposition – they hold a combined 73 seats – as a result, Sinn Féin is very likely to become a party of government in the medium term.
In recent years the party has sought to broaden its appeal beyond radical Republicanism by embracing left-liberal progressivism in the mould of Greece's SYRIZA or Spain's Podemos. This has proved popular amongst Ireland's younger voters, who form the backbone of Sinn Féin's electoral success and are driving historic success in the polls, which it has been leading since before Christmas.
Based on the latest polls, Sinn Fein might win as many as 50 seats in the next general election. The Dáil has a sizeable proportion of around 20 independents, predominantly local and leftist candidates, and TDs belonging to smaller left parties such as the Labour Party or Social Democrats. Should Sinn Féin prove successful at the next election, a broad left coalition with Sinn Féin as the largest party could be its route to power.
Aside from strengthening calls for Irish reunification, with Sinn Féin also leading polls in Northern Ireland, a Sinn Féin victory in the Republic of Ireland would prove significant on a number of fronts.
Though its policies may be altered should the party form a coalition, Sinn Féin have pledged to deliver 'the largest public housing program in the history of the state' as well as to implement a 3-year rent freeze.
Though it seeks to maintain Ireland's famously low 12.5% rate of corporation tax, multinational companies should note Sinn Féin's intentions to tighten the tax environment by closing tax loopholes, as well as their demands on firms to be more transparent about their tax affairs.
Sinn Féin entering government would be a significant landmark in Irish politics, and is a real possibility in the medium term. A radical progressive program would include ramped up social spending on housing and a more sceptical approach to Ireland's position as low-tax business environment.
"To go for a drink is one thing. To be driven to it is another."

Michael Collins
Dollars and sense: aiding ailing airlines
It is no surprise that aviation has been among the sectors most battered by the pandemic, and which continues to face significant uncertainty about its prospects given the ongoing threat of further viral mutations. The UK government has come under considerable public pressure to do more to respond, with calls from airliners, airports, and the communities that house them for the government furlough scheme to be extended for the sector past the end of September.
So far, however, there has been little reaction to such pleas. Chancellor Rishi Sunak appears to have ruled out furlough extensions in response to a letter signed by 67 MPs from across Parliament calling for such action.
The future of the UK's aviation sector is not merely a matter for the Treasury, however. Extending furlough would be expensive, but failure to support aviation amid the ongoing uncertainty risks Britain losing out to European competitors, and for London's status as an international transit hub diminished. One individual unlikely to countenance such a loss is Business Secretary Kwasi Kwarteng, who represents the constituency of Spelthorne, a hub for employees of Heathrow Airport and related industries.
A number of leading lights in the aviation industry have appealed to Kwarteng, and the government more broadly, for support. Aside from extensions to the furlough scheme, their primary ask has been to seek a reduction in airline passenger duty (APD), the variable tax (depending on class of travel and distance) that passengers pay when booking a ticket.
Numerous APD increases were pushed through Parliament under the Conservative-Liberal Democrat coalition from 2010 to 2015, to help pay for government spending as mandated by the era's dedication to austerity. Shockingly, APD for long-haul flights was again increased in the March 2021 budget. Yet with so many flights still grounded as travels has yet to recover to 2019 levels, receipts have fallen off a cliff. Properly communicated, a campaign for the temporary reduction or suspension of certain APD charges may prove the most effective way to guarantee government support for the sector.
Exemptions to APD already exist – passengers on long-haul flights departing Northern Ireland do not pay the fee. Regional and smaller airports can argue for such an exemption to ensure they survive the pandemic, and help with the government's 'levelling up' agenda. Heathrow and other large airports similarly should position the potential for exemptions as one of the benefits of Brexit to the sector, not normally seen as a winner of the recast EU-UK relationship.
The same March 2021 budget that raised the long-haul APD merely froze it for short-haul flights but Prime Minister Boris Johnson opened the door to a cut for domestic flights only. A consultation is ongoing, but pressure for the government to act should come now – especially as it will become hesitant to do so as the COP26 climate change conference's 1 November launch approaches.
"Heathrow expansion is supported by businesses, unions, trade bodies, airlines and airports across the country, as well as many local communities whose economic livelihood depends on the airport's continuing success" Secretary of State for Business, Energy and Industrial Strategy Kwasi Kwarteng