Back to insights
The Rt Hon Caroline Flint on managing change in business and politics
Sarah Sands spoke to The Rt Hon Caroline Flint about managing change in business and politics.
Given her former position as Shadow Secretary of State for Energy and Climate Change and her current role as co-Chair of the "Getting to Zero" project for the "Onward" think tank, Caroline spoke about how businesses formulate and deliver their ESG strategies.
Listen to the replay of Sarah Sands in conversation with the Rt Hon Caroline Flint.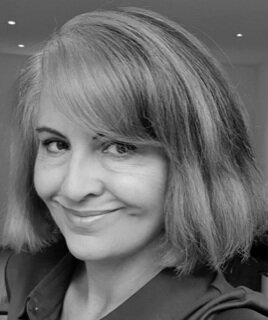 Speakers
The Rt Hon Caroline Flint, during twenty-two years as the Labour MP for Don Valley, Caroline Flint served six as a Government Minister and five years in the opposition Shadow Cabinet before joining the Commons Public Accounts Committee and the Intelligence & Security Committee. A familiar voice on news and current affairs programmes, Caroline has made numerous appearances on Question Time and Radio 4 Any Questions and is a regular political and policy commentator. She chairs the Advisory Board of the Institute for Prosperity, is an Advisory Board member for public service think tank Reform and an Associate for Global Partners Governance. Caroline co-chairs the 'Getting to Zero' project for the Onward think tank.
Sarah Sands is a Board Advisor at Hawthorn. Prior to this she was editor of the Today programme, Radio 4's flagship news and current affairs programme. She was previously editor of the London Evening Standard, the first woman to edit The Sunday Telegraph and deputy editor of The Daily Telegraph. Sarah is an honorary fellow of Goldsmiths College, University of London, Lucy Cavendish College Cambridge and a visiting fellow to the Reuters Institute. She is chairwoman of the political think tank Bright Blue, a patron of National Citizen Service and was chair of the Women's Prize for Fiction.
Our team