Policy preview: putting the green in German
"Germany is Europe's heart." Yanis Varoufakis, former Greek Finance Minister
German voters are set to go to the polls by 26 September, in elections that have garnered significant attraction because Chancellor Angela Merkel will not be the lead candidate of her Christian Democratic Union (CDU) for the first time since 2005. At the helm of various coalitions in that time with the centre-left Social Democrats (SPD) or the libertarian-leaning Free Democrats (FDP), Merkel's coalition deal-making has been an underappreciated feature of her political nous. Her successor as party leader Armin Laschet also has shown the necessary coalition-building skill to be an effective premier, brining in the FDP to form a regional government in North Rhine-Westphalia following the state's 2017 vote.
However, if polls are accurate, the September election will throw up new coalition possibilities heretofore unseen in German politics at the federal level. The reason for this is two-fold, first the rise of the Alternative for Germany (AfD) party, which all other parliamentary German parties have placed a 'cordon sanitaire' over that is unlikely to be lifted anytime soon. The second factor is the rise of the Green Party, which has sapped votes from both the CDU and the SPD. In many polls in now leads the latter and could well become the second-largest party in the Bundestag come October.
The Greens will have clear environmental demands. However, less attention has been paid to the fact that the Green Party is expressly in favour of the further mutualisation of European borrowing and has little regard for the 'Black Zero' policy of balanced budgets that held throughout so many Merkel governments until the COVID-19 crisis. In fact, the speed with which Germany has abandoned both this domestic borrowing policy and its reticence to mutualised European debt marks a profound paradigm shift not just in German politics, but for all of Europe.
Whether the Greens negotiate with the CDU and its more-conservative Bavarian sister party, the Christian Social Union (CSU), or with the SPD, as to forming a coalition, expect it to demand an explicit endorsement for further European financial federalisation, and for stimulus packages inspired by the recent Biden Administration package. The latter is a more natural coalition partner, though it would likely require the pair to at the least also bring in the FDP or the Left, more likely both, a daunting challenge. A Green-CDU coalition is therefore more likely, but for this to be successful it would have to cast off the remaining vestiges of Euro-trepidation that marked previous Merkel governments.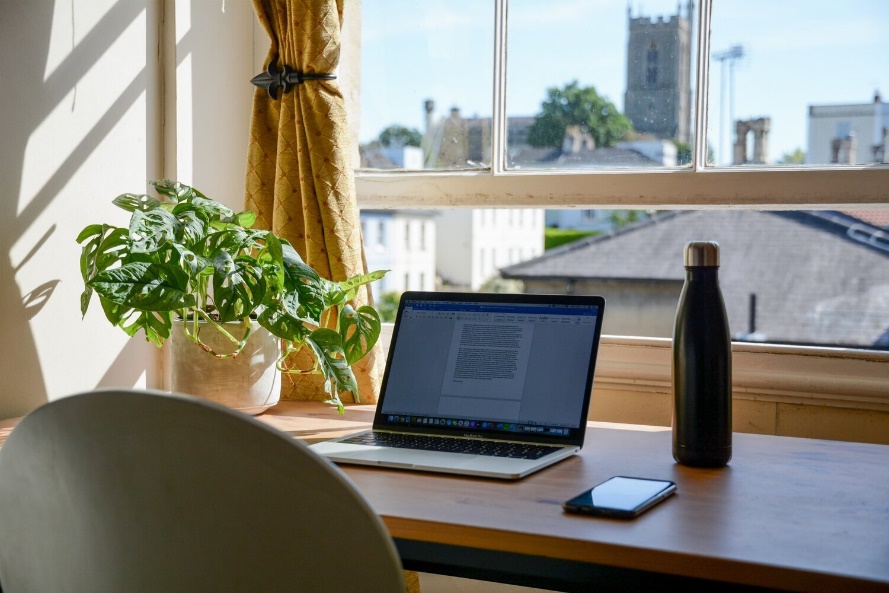 Dollars and sense: the future of working from home
"If it moves, tax it. If it keeps moving, regulate it. And if it stops moving, subsidise it." US President Ronald Reagan.
For many readers in the UK, and much of the rest of the Western world, it has been over a year since daily attendance at the office place was expected. Some have enjoyed the comforts of home; others eagerly await escaping its confines. How and when to support, advocate, and demand a return to the office remains a politicised question, and one on which no consensus has yet emerged, even in the UK where half of all adults have now had at least one dose of the COVID-19 vaccine.
It is little surprise that there appears to be growing demand for guidance or an answer on what the future of work-from-home will look like. The scale and the extent to which last year's normal becomes 'the new normal' will have major ramifications not just for individual employers, but for public transportation and its finances, for the values of commercial prime real estate, and even for graduates coming out of university, amongst many others.
There is, however, no one-size-fits-all answer for how to reincorporate office life into the work routine for those able to work-from-home. As it is judged safe to do so, individuals keen to return to the office will begin to do so – in some places, particularly the United States – this is already well underway. Others may well seek to retain their home offices a while yet, and some even seek to make them permanent. There had been a slow trend of increased work-from-home practices in recent years already, the pandemic simply gave it the mass testing needed for acceptance, rather than hesitancy to become the standard.
That is not to say that we are entering a work-from-wherever-one-likes world. Taxes so often based on residency and place of employment will complicate the dreams of many would-be digital nomads. In that same vein, expect governments to institute programmes aimed at maximising the benefits of the increased number of people seeking to work from home. These will very from country to country, but examples ae already appearing on the horizon. In Spain where rural depopulation has been a trend for decades, discussion is already underway on how to incentivise some employees to stay outside the cities. In the UK, government minds are aflutter with discussion over how to link the benefits of increased work-from-home with its 'levelling up' agenda.
One certainty is that work-from-home numbers will increase, even if the extent is unclear. But even small changes on the margins can reshape the economy.
London has a workforce of 5.2 million, whereas Birmingham, the UK's second largest city, has just half-a-million. If just one in five working Londoners, spends one day a week working outside London, it will be the equivalent of distributing all of Birmingham's work force across the country. Governments will be keen to ensure they can manage the distribution of that pie.
Power play: New York's next star?
"I don't care who does the electing as long as I get to do the nominating". William 'Boss' Tweed, former head of New York's 'Tammany Hall' political machine
The last year has proven to be one of extreme turbulence for New York Governor Andrew Cuomo. Initially hailed on the left side of the US political aisle, and even on occasion by Republicans for his stewardship of the COVID-19 pandemic in his state, now facing bipartisan calls for his resignation over sexual harassment allegations. His great rival, fellow Democrat Bill de Blasio, saw his presidential campaign flop even before the first primary – and he will be replaced in the November New York mayoral election. De Blasio is all-but-certain to carry one of the lowest-ever approval ratings for a New York mayor on his way out of office.
While Cuomo has vowed to fight on, and at the end of March brokered an agreement in the State Legislature to legalise cannabis – a move many have correctly identified as a ploy to make good on an often discarded campaign pledge to regain some popularity – he may well still be forced to give up plans to run for a fourth term as governor in 2022.
New York needs a new political star. It has a long tradition of creating such creatures, even before it served as a springboard for Donald Trump's rise to celebrity and then politics. Trump's departure from the city predated De Blasio and Cuomo but was solidified when he announced he would move to Florida after his presidency, with the threat of state criminal investigations and his family's unpopularity amongst the city's social elite key factors in pushing him out. The pull of New York City on the state means that anyone looking to find their way up in state politics is likely to have to come from the left of the aisle, as with Cuomo and De Blasio.
Alexandria Ocasio-Cortez goes some way to filling the gap, though her profile is more national than regional given she how she has used her seat in the House of Representatives to campaign for a left-leaning progressive agenda. The New York City mayoral election provides the most natural proving ground for any aspirant-star, and former presidential candidate Andrew Yang has eagerly seized the mantle. He holds a narrow, but steady, lead in the polls for the 21 June Democratic primary.
Yang may well prove to be the man of the hour. However, one of his closest competitors is Scott Stringer, currently New York's Comptroller, known for his mastery of the Democratic Party machine. The primary vote will be the first to determine the winner through ranked-choice voting. With some 50% of voters still undecided according to the latest vote, and Stringer's experience in local organising, he may well prove victorious. A weakened Cuomo would be little match for a victorious Stringer, whereas Yang has little experience with the local Democratic Party. New York may soon be Stringer's oyster.