It's a tough time to be a journalist in the traditional media. According to the Reuters Digital News Report, only 15% of the UK population had used print news in the last week, down 7% on 2020. Alongside this, the numbers watching TV in the UK have dropped by 20% in the last seven years.
The future for the media will be very different, and this demands a dramatic rethink of corporate communications tactics. Already, corporates and leaders are losing the influence and trust they once held – outside of their business – due to a digital strategy of silence and an out-of-date approach to the way they speak to their stakeholders.
Shifting sands
The change we are seeing is fundamental. It isn't just about how people get their news, it's about whether they want news at all. In the latest Reuters Institute for Journalism Report, Nic Newman describes an ongoing "decline in interest in the news overall" as well as the channels delivering them. Many people are more likely to turn to the feeds of campaigners than the words of journalists to learn about the world.
That change has inverted the relationship that stakeholders have with corporates, executives, and their employees. Previously, tradtional media organisations, multinational brands and high-powered CEOs could be considered trusted authorities. Now, due to the almost limitless amount of information presented online, the power has switched from the company to the individuals within it.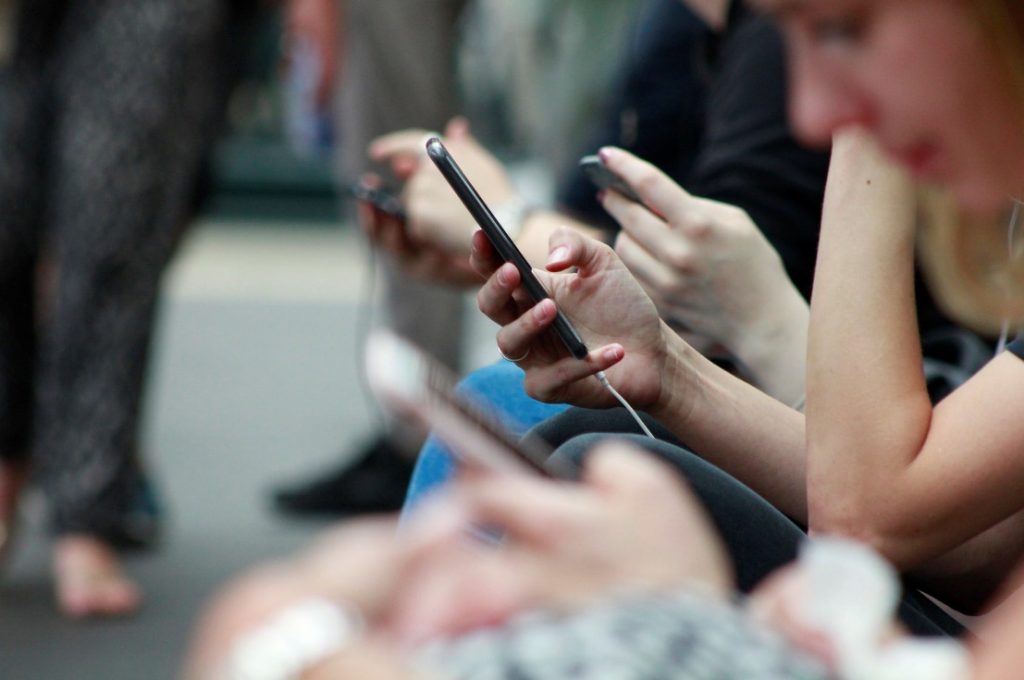 Digital channels should be in the hands of your storytellers
Adapting the communications tactics doesn't mean abandoning everything that has gone before. Your digital strategy is best placed alongside your traditional communications strategy.
Delivering a consistent message across platforms increases your authority amongst your stakeholders. But that doesn't mean saying exactly the same thing across every channel; you can share your message in different forms on different channels.
For a long time, the job of digital communications was given to sales and marketing teams, overlooking the natural story-telling capabilities of the communications teams and agencies to run their digital newsrooms and channels. However, some leaders embraced the potential of a new digital approach early. Richard Branson's use of digital set the tone for the likes of BP's Bernard Looney. Looney uses his LinkedIn to promote company initiatives, praise staff and provide news on speaking engagements. This approach allows him to make an authentic connection and helps humanise the BP brand.
This approach is not an accident. Both individuals not only write posts themselves, but tie up with their company communications teams to ensure consistent, company-relevant content is uploaded at timely intervals, keeping the channel active and interesting. This allows for a consistent delivery of company key messages alongside personal updates that demonstrate their credentials as leaders.
Use you digital channels to create human connections
As consumers are more likely to "trust someone like us", activating employees and leaders as influencers across your own (and their own) channels is critical to creating advocates.
Building influencers out of employees has delivered success for the likes of Walmart, which transformed 500 employees into influencers under their Spotlight initiative. This has seen the brand become a force on TikTok through its "Walmart Cheers" and "Walmart dance parties." By giving a voice to its front-line associates, Walmart is humanizing its brand and offering customers authentic, relatable content that they actually want to see and engage with.
Brands and business leaders that build a rapport with their audiences stand a better chance of creating advocates. Building these advocates out of audiences, through a two-way conversation, will also increase crisis resilience, when an issue arises.
Digital natives are less likely to visit a news website, or be committed to impartial news… [they are] … more likely to say they use social media as their main source of news. Deeply networked, they have embraced new mobile networks like Instagram and TikTok for entertainment and distraction, to express their political rage – but also to tell their own stories in their own way.
Finally…
Few modern businesses ignore digital communications. Equally, relatively few make the very most of their true potential online. As traditional media suffers, and the way consumers learn about the world changes, communications strategies will have to change more radically than ever before.