Policy preview: Uranium's return?
In September, uranium spot prices returned to levels last witnessed in 2012, spurred by hopes that Japan would be restarting its investment in the sector a decade after shutting it down following the March 2011 Fukushima Daiichi nuclear power plant disaster. Nuclear power has been on the lips of politicians elsewhere as well, with many proposing renewed nuclear investment as a key component to the climate crisis. The UK's Boris Johnson has been a keen proponent, and since assuming office in 2019 has repeatedly floated a plan for a dozen or more 'miniature' nuclear reactors.
The past decade has been brutal for the sector. Westinghouse, once America's flagship nuclear firm, filed for bankruptcy in March 2017 and was later purchased by investor Brookfield Business Partners, though it has been accused of failing to reinvest in the business and dithering on whether to seek an exit. The UK's pre-Boris nuclear strategy is broadly seen as a failure, with Hinkley Point C beset by repeated delays, knock-on effects for its French state-owned parent EDF's other projects as well. Russia's Rosatom has had more success, but its flagship project – near the Lithuanian border in Belarus – has caused the Baltics to limit electricity trading with Russia and Belarus over security concerns. China is the sole outlier, having invested heavily in building new reactors over the last decade, though its efforts to export its building technology have not met success.
Japan restarting its nuclear reactors would provide a new breath of life to the sector but would hardly prove sufficient. The crash in uranium prices that began in 2012 was also driven by Germany's abandonment of nuclear power, one of outgoing Chancellor Angela Merkel's most controversial legacies. There have been some hopes that a coalition without her Christian Democrats (CDU) could revisit the decision, but this should be dismissed – the result of the September election means that the Greens are all but assured a role in any government. The party traces its origins to the anti-nuclear movement that inspired much of mainstream student and youth politics in the 1970s. They are more likely to agitate for an EU ban on nuclear power – something the party's representatives in the European Parliament have previously called for – than allow the resumption of nuclear power plants in Germany.
Uranium is not dead yet, and nuclear power investments may ultimately form a key part of the climate crisis response. But headwinds remain – just look to Japan where the opposition has campaigned on the nuclear power plant restart ahead of the 31 October election, seeking to cast the government as irresponsible.
"Following Fukushima we had to acknowledge that even in a highly technologically-developed country like Japan the risks of nuclear power cannot be safely mastered". Chancellor Angela Merkel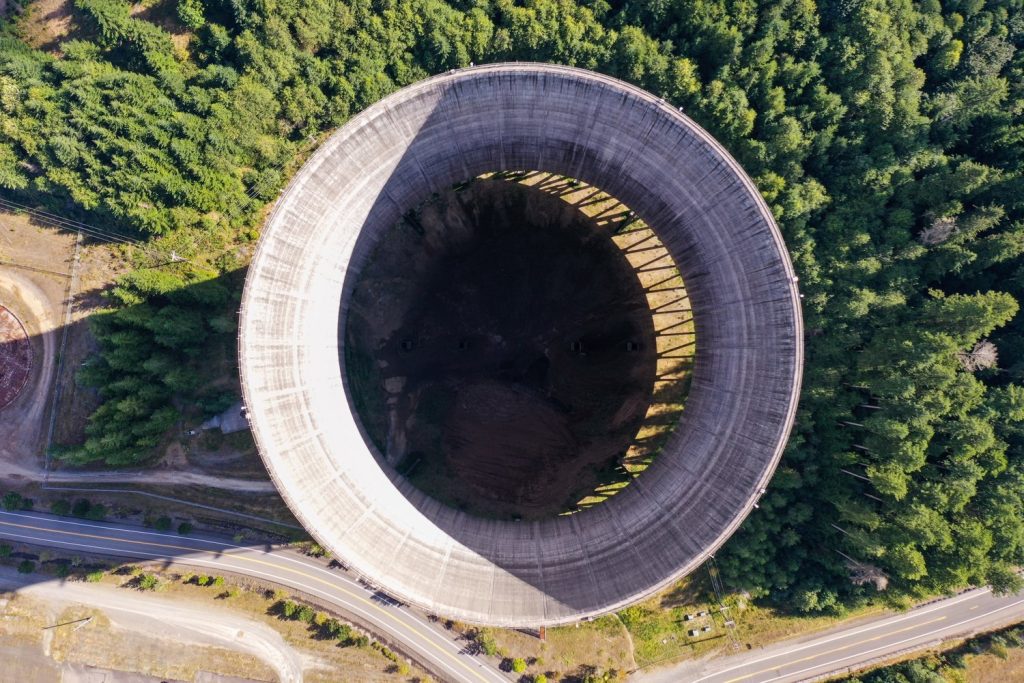 Power play: Dier's Day
Eric Zemmour has seeped through French politics this autumn like water from a burst dam, dominating conversation even, and often especially, amongst those most opposed to his right-wing nationalist vision for France. Perhaps the only major political force in the country to successfully ignore him thus far is his right-wing rival, Marine Le Pen and her National Rally (formerly the Front National) party, though this has not proven effective in terms of maintaining Le Pen's spot in the polls. All this before Zemmour has even formally declared his candidacy. A mix of quasi-literary invectives, national pride, culture war invectives and the effectively-timed leaking of an affair with his assistant have proven irresistible to French media. Zemmour is certainly his own man, but at the genesis of this media frenzy stands one of his closest political advisors: Antoine Diers.
Diers is, like Zemmour, not an elected politician. He also formally does not work for the non-candidate, at least not yet, and serves as chief of staff to the mayor of the upscale Paris suburb Le Plessis-Robinson. He has served as a counsellor himself, in Dunkirk, for the various iterations of France's traditional main right-wing party, now known as the Republicans, amid the heydays of Nicolas Sarkozy's presidency. Diers combined this work with a simultaneous stint in student politics (which in France still includes a fair number of right-leaning associations, and neo-Gaullist movements, contrary to popular perception).
Diers, however, quickly moved to the right, becoming a follower of Philippe de Villiers, a former Republican who had broken with the party over what he saw as its insufficient criticism of the influence of Islam in France and Euroscepticism. He was also associated with the right-wing activist Pierre Meurin go on to be director of the academy set up by Marion Marechal after she broke with her aunt Marine Le Pen amid Le Pen's attempts to detoxify the Front National. Bluntly, he studied with many of France's most polemic and assertive figures, with experience in new form media and more accustomed to raucous debate than the formal-yet-acerbic debates of the old French intellectual right-wing from which Zemmour hails.
Diers has forced Zemmour into the centre of the national conversation, appearing more often on critical television and radio stations that more established right-wing figures have long considered unworthy of their time. Diers is widely tipped to become Zemmour's spokesperson once his candidacy is formalised. Even if Zemmour's candidacy ultimately does fail to win the presidency, Diers has set an example for how the right can seize the French national conversation – experience that will keep him in high demand.
"I have come to the conclusion that politics are too serious a matter to be left to the politicians."

Charles de Gaulle
Dollars and sense: Emirati geo-economics
The United Arab Emirates (UAE) has recalibrated its foreign policy in recent years to ensure a greater focus on economic diplomacy, all the while assisting its endeavour to diversify its economy away from dependence on oil.
We have already seen the effects begin to play out with the recently-announced partnership and investment relationship between the UAE and the UK. This is to include Emirati investment in the UK's green energy and life sciences sectors, but also a tie-up to invest in and expand ports in Senegal, Egypt and Somaliland. The UAE has long had a strategy of investing in African ports, but the partnership with the UK's Commonwealth Development Corporation helps put it at the centre of Britain's own ability to project power in the region.
There is precedent for the UAE to use economic ties as a bridgehead for deepening its political links. Last October, it was the flagship Gulf signatory of the Abraham Accords – an agreement between Israel and a number of Arab states to normalise diplomatic relations. This had been preceded by substantial Emirati investment into Israeli business and in particular its services sector. Once unthinkable, UAE and Israeli embassies have opened up alongside formal channels of communication and cooperation.
This diplomatic cooperation paves the way for further partnership in strategically-important sectors. The two countries have proposed cooperation on security matters, and though progress will likely fall short of a full defence pact, Israel's decision not to intervene to oppose the US' recent sale of weapons to the UAE points toward further cooperation.
The Abraham Accords also gives further political space for the UAE to promote business ventures with Israel and other international partners. Just last week Israel, India, the US and UAE formed a quadrilateral forum for economic integration, helping them work together on sectors including infrastructure, digital infrastructure and transportation.
Indeed, a joint article by Abdullah bin Zayed Al Nahyan and Yair Lapid, the UAE's minister of foreign affairs and international co-operation and the foreign minister of Israel, respectively, highlighted the extent of these bilateral partnerships. The pair noted they ranged from an association between the Israeli D'Vaish health food company and the UAE-based Al Barakah Dates Factory, as well as a $1bn investment by Emirati sovereign wealth fund Mubadala into Israel's Tamar gas field.
UK-UAE economic partnership is following a similar course, with the Emirati state pledging to invest £10bn in the UK's strategically important clean energy, tech and infrastructure. The UAE has already invested £1.1bn in British companies and funds, including £500m in telecoms infrastructure firm CityFibre. Meanwhile, Mohamed bin Zayed, the UAE's de facto leader, plans to sign an agreement with the Prime Minister to strengthen trade and collaboration across a wider range of sectors including climate change and regional stability (read: defence and security).
The UAE's increasing appetite for collaboration and strategic partnerships between the UK and the UAE is only set to increase, providing opportunities for British firms in key sectors both in the UK and internationally.
"As two of the world's most dynamic and advanced countries, the UAE and Israel together can help turbocharge economic opportunity by pushing for deeper regional integration." UAE and Israeli Foreign Ministers Abdulla bin Zayed and Yair Lapid