Policy preview: Boris' social test
"Providing better social care for older people who need it is a cause worth fighting for" Ex-prime minister Gordon Brown
Prime Minister Boris Johnson marks two years in office come 24 July – regardless of potentially partisan views on how he performed on them, there is little disputing that he has faced a series of serious tests to his leadership: Brexit and the COVID-19 pandemic foremost among them. However, seems to have yet another test. As laid out in the Queen's Speech this May, the government plans to lay out proposals on social care reform in this Parliament.
It will be the first time the Conservatives have seriously put forward such proposals since then-prime minister Theresa May included in the party manifesto a policy that would see the government claw back some spending on elderly care from the value of the home. It was stingingly, and lastingly, labelled a 'dementia tax'. The policy – or at least the attention it received, its justification by critics to label May as 'cold,' and, perhaps most importantly, the unease it caused with homeowners, arguably the key Conservative constituency – was seen as critical in the loss of the Conservative majority in the June 2017 general election.
One can be certain that Johnson will not be reviving May's policy, from which she was forced to backtrack during the campaign. There has been little attention to just how high a pedestal Johnson has placed on such reform even as he made its priority quite clear by declaring that "We will fix the crisis in social care once and for all" outside Downing Street on his first day as prime minister.
Spending on social care remains well below its 2011 levels, and while the Conservative Party is expected to return to its budget-conscious roots more broadly, this is one area where even libertarian-inclined Conservatives such as Jacob Rees-Mogg have endorsed further investment. Having turned on the spending spigot to fight COVID-19, which has raised the political weight of public health and wellbeing issues significantly, Johnson may well feel justified to do so with regards to elder care. The political push for such action may grow as claims by Johnson's former advisor, Dominic Cummings, that Health Secretary Matt Hancock saw COVID-19 patients returned to care homes without negative tests are investigated.
Johnson has been cool on a mandatory-contribution scheme to fund such care in the past, and is likely to again hold off now. A blank cheque pledge from the state to meet all social care costs is also unlikely, but Johnson is clearly not afraid of being seen as a statist. Expect his proposals to include substantial investment in state-run social care, and an entitlement to certain levels of in-home support, with the state overseeing a regulated system of insurance-style schemes available to those over a certain age limit. To make them more attractive, tax advantages are likely to be offered to buyers.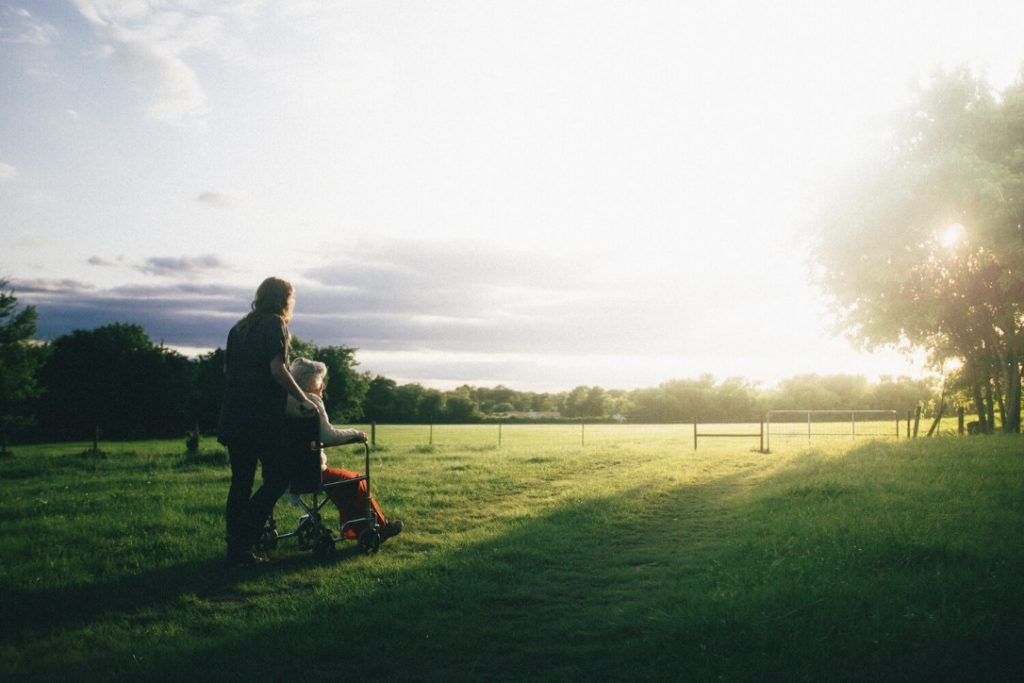 Dollars and sense: potash play
"Our country has become a conduit for security and stability in the centre of Europe" Belarusian President Alexander Lukashenko
The European Union is going to impose its most serious sanctions yet on Belarus, following a meeting of the bloc's foreign ministers at the end of May. Outraged by Minsk's tactics in arresting an opposition journalist – apparently calling in a fake bomb threat to a Ryanair flight from Greece to Lithuania, both EU members, to forced the plane to divert to Minsk – the ministers agreed to punish strongman ruler Alexander Lukashenko by sanctioning key industries in the country, where most businesses are still state run. According to Luxembourg's foreign minister, this is to include potential sanctions on its exports of potash, a mined fertilizer that is the sole natural resource Minsk produces in abundance.
Washington has been more circumspect, although it typically imports fairly little potash from Belarus, with sizable North American producers such as Canada's Nutrien and US-based Mosaic rivalling Belarus' state-run Belaruskali among the world's largest producers. Washington is concerned such a move could push Minsk into an even more reliance on Russia, its key benefactor, and also increase Europe's resource dependency on Russia given its largest alternative potash sources are all Russian. Nevertheless, US Secretary of State Tony Blinken has made coordination of sanctions policy with Europe a key policy priority and will not oppose any such move.
There is precedent for sanctions on key commodity producers to rile markets, with the most recent such example the 2018 sanctioning of Russia's Oleg Deripaska, which risked affecting his metals firm Rusal, causing major tumult on aluminium and bauxite markets as prices spiked overnight. A similar situation is less likely to result if the EU blacklists Belaruskali or otherwise seeks to restrict its ability to sale in the EU market because potash spot markets are not nearly as important to the trade, and pricing outlook, of potash.
Belaruskali, however, itself is very significant in setting potash prices because for much of the last decade it has traditionally agreed annual supply contracts with China and India before any other competitors that are seen as setting the 'price floor' for the market. Western sanctions on Belarus could see Minsk accept a bottom barrel price next year. Responding to Minsk in this manner may inadvertently pull out the proverbial rug underpinning the profitability of other potash producers as well.
Power play: raise the roof?
"I always think a debt ceiling is a good tool to carry something"

Senator Mith McConnell, Republican Minority Leader
Fights over the US debt ceiling – a legal limit on how much the federal government can borrow – were a key feature of domestic American politics for much of the Obama presidency. The downgrade of the US' credit rating in August 2011 set off a round of political fighting that repeated itself every year, with fiscally Conservative Republicans seeking to constrain president Barack Obama's budgets, and spending on his flagship health care agenda, throughout his term in office. As deficits continued to grow under the Trump Administration – with federal revenues falling due to his flagship legislation, tax cuts – debt fights slowly faded from the agenda. In 2019, Congress passed a mechanism tying the debt ceiling increase to the budget, aiming to settle the matter once and for all.
2020 quickly put paid to that plan, with the massive deficit and in turn debt increase caused by the trillions of dollars in stimulus both the Trump and Biden administrations have put at the core of their response to the pandemic. Congress did agree to suspend the debt ceiling last year, but that suspension expires on 1 August. With the Republicans in opposition in Congress, a renewed debt fight is to be expected. Lawmakers such as Senators Ted Cruz (R-TX) and Lindsay Graham, (R-SC) have already floated potentially policy concessions from the Biden Administration in exchange for their support.
However, the lawmaker most set to benefit from the debt battle is not a Republican, but rather Arizona's Krysten Sinema, arguably the sole budget-wary Democrat remaining in the Senate. Because debt ceilings can be tied to the budget, the Senate's 'Byrd Rule' applies, which allows a simple majority to pass legislation. With the Democrats holding 50 Senate seats, and Vice President Kamala Harris the tie-breaker, Democrats could adjust the debt ceiling without any Republican votes.
However, centrist Joe Manchin (D-WV) has demonstrated the political rewards on offer by threatening to be the sole holdout. Less than five months into the Biden presidency, he has arguably become the most powerful figure in the Senate. This not only helps him not only secure benefits for West Virginia but also to maintain his political position in the state, which voted overwhelmingly for Trump, given his perceived independence from the Democratic agenda.
Sinema's home state of Arizona is, in contrast, a key swing state. She will threaten to hold out to seek political benefits there as well, hoping it solidifies her support among centrists ahead of her re-election campaign in 2024 when Arizona is again expected to be among the most contested states. Ultimately, however, she will support such an increase, likely extracting some directed spending towards Arizona in the process.