Back to insights
Whose side are you on?
"We are on the side of economic growth", Labour leader Sir Keir Starmer responded to climate activists as they attempted to disrupt the announcement of policies linked to Labour's fifth mission: breaking down barriers to opportunities. With a difficult economic backdrop and more tightening to come, it was telling that Sir Keir used the campaigners' interruption not to address their agenda, but to highlight Labour's support for business and investment.
In a room packed with students, teachers, union heads, and climate activists, Starmer revealed the fifth and final of the party's "missions" which, he says, are the building blocks upon which an incoming Labour government would legislate. I was invited to the official launch held at Mid Kent College in Gillingham yesterday morning and stood behind the podium as he delivered his speech.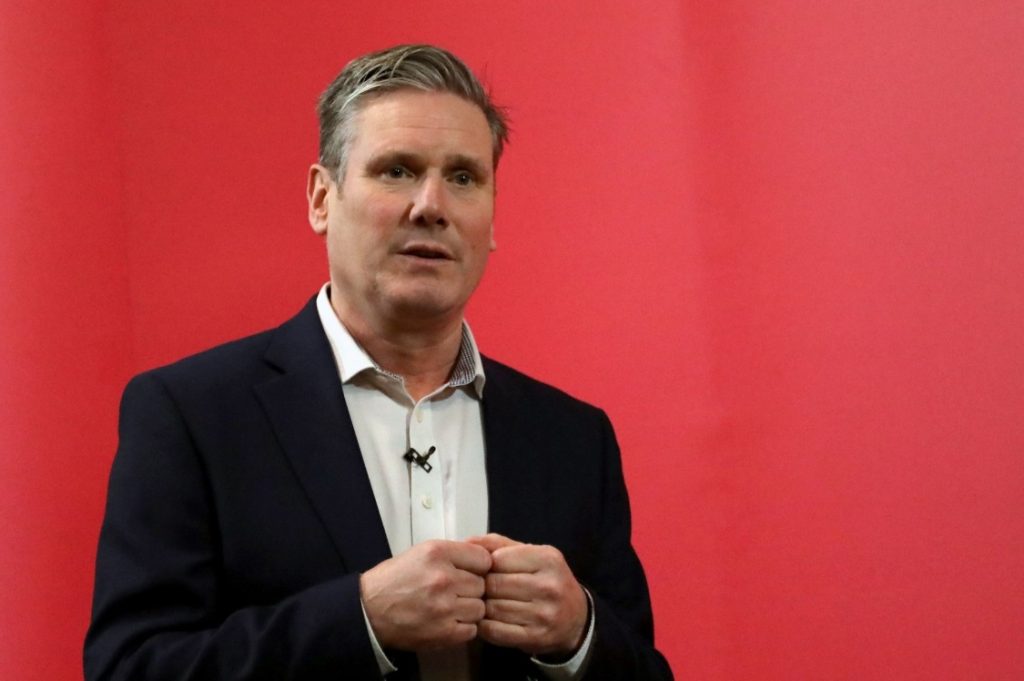 Over the last few weeks, Starmer and the Shadow Cabinet team have travelled across the country laying out the case for each of these missions. They are (in order of announcement):
Secure the highest sustained growth in the G7.
Make Britain a green energy superpower.
Build an NHS fit for the future.
Make Britain's street safe.
Break down barriers to opportunity at every stage.
The Guardian's Peter Walker suggested that yesterday's announcement, along with the other missions, represent what are in fact some "radical" policies, but carried out in a sensible and reliable manner. Indeed, they are the culmination of Labour's continued efforts to present themselves as a government in waiting. Starmer's comment to the climate activists was arguably no surprise. His mission speeches have been littered with references to the importance of business and investment. For business, they provide a variety of avenues through which to engage.
The fifth mission, branded as "opportunity", contains Labour's key principles for education policy. Starmer's speech focused heavily on what he termed the "class ceiling": the barriers to opportunity which Labour suggest the Conservatives have done little to address. After saying that the Conservatives have "given up" on education policy, Starmer announced that an incoming Labour government would review the national curriculum and include creative arts or sports education until students are sixteen with a review of the way that digital skills are taught.
We are on the side of economic growth

Keir Starmer Labour leader
His pledge that Labour would form a new national body – "Skills England" – to provide more access to post-19 training and introduce a National Skills Plan will be welcomed by businesses who have voiced frustrations at the current government's apprenticeship levy, the terms of which they have argued in fact prevents them from investing in vocational careers. Starmer's speech also contained a promise to reform Ofsted and re-iterated the flagship policy of removing tax breaks for private schools to unlock new funding to invest in speech and language classes and hire 6,500 more teachers in shortage subjects.
These are, to many, uncontroversial policies. Starmer avoided making any announcements on tuition fees, high education funding, and teacher's pay and refused to be drawn into a discussion about the ongoing strikes. Though they do represent the tightrope that Labour is walking – at once attempting to be the party of business and innovation, and also the party of its roots. The policy announcements show Starmer's attempt to marry the two.
But this has become a hallmark of the Starmerite style. Only intervening where necessary, being exceedingly realistic about the challenges that lie ahead, and managing expectations. He matches the Prime Minister's steady, quiet progress, not seeking dramatic flair. If the intention from both leaders is to stick to the slow lane, they must out-do one another on policy. While standing on the podium as he gave his speech, it struck me that Labour might have that edge.
By Edward Holtom, Consultant