Back to insights
The rock in a hard place, offshore national security and state of the census
Policy preview: the rock in a hard place
The UK's transition period out of the EU formally ended on 31 December, just a week after the EU-UK agreement on their post-Brexit trading relationship was struck. Although Parliament has already signed off on the package, the new year does not mark the end of negotiations between Brussels and London. Much will still be haggled over and adjusted.
Another UK-EU agreement has indeed already been struck: on 31 December Gibraltar Chief Minister Fabian Picardo, Spanish Foreign Minister Arancha González Laya and her British counterpart Dominic Raab announced an agreement in principle for maintaining trading relations and open borders between Gibraltar and Spain. The deal will see the territory become part of the Schengen Zone, enabling visa-free travel, policed by EU border guards from the bloc's Frontex agency for four years. After that, further negotiations will be required. Picardo and Raab both hailed the agreement as upholding UK sovereignty over Gibraltar, and claimed the territory will still control access to its borders, with Frontex guards at the territory's airport to oversee just approval for onward travel. The likely requirement that British nationals be subject to passport controls on arrival in Gibraltar will surely prompt some opposition in Parliament.
However, no agreement was published and all sides said none would be until a formal treaty on the matter between the UK and EU was written up and ready to be presented in 2021. While Spain and Britain have spared over Gibraltar's sovereignty for decades, other issues are sure to arise from any such treaty that do not appear likely to have been settled by the last-minute agreement – and which could prove difficult to manage in setting out a formal treaty.
Gibraltar's unique tax status has long made it an attractive hub for businesses. With a legal system based on English law, investors have long felt secure basing operations in the territory and non-resident businesses do not pay income tax on income earned outside the territory. Furthermore, there is no capital gains tax or VAT. It is also famed for its beneficial tax rates for gambling firms. Even if Spain is happy with the information sharing agreement to avoid Gibraltar outlined as part of the deal, other EU countries are likely to push for more stringent oversight. The debate over the future of Gibraltar's regulatory regime has only just begun.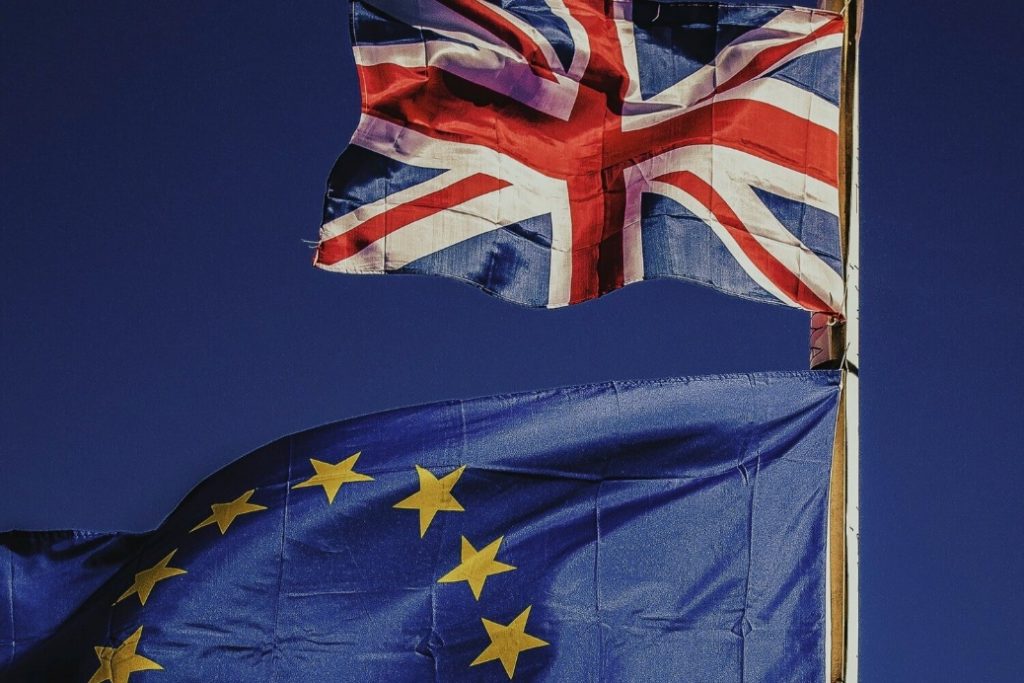 Dollars and sense: offshore national security
The US Senate overrode President Donald Trump's Veto of the National Defense Authoritzation Act (NDAA) of 2021 on 1 January, the first time it has done so since Trump became president. The House of Representatives also voted to override Trump's veto three days prior, meaning the NDAA is now law. The annual NDAA legislation has for some time been the only bill on which regular bipartisanship could be expected, perhaps unsurprisingly given its centrality to funding the military. Yet this year's NDAA includes provisions that have the potential to reshape the US financial and real estate landscape.
In recent years the NDAA has also become something of a catch-all bill for other legislative priorities, including ones that may be too politically awkward or challenging for legislators from either party to vote for in stand-alone legislation. For example, the 2017 NDAA included provisions mandating sanctions against Russia that Republican Senators had refused to back as a standalone bill amid Trump's public opposition. Despite the increased partisanship around the recent election, the 2021 NDAA likewise saw legislators unite to pass reforms, but this time with a far more wide-reaching impact. This NDAA includes over 200 pages of amendments to the US' Bank Secrecy Act and other anti-money laundering laws.
Foremost among these is a requirement that corporations, limited liability companies and other similar entities disclose their beneficial owner to the Treasury Department's Financial Crimes Enforcement Network (FinCEN). Most strikingly it requires such disclosure from non-US entities that do business in the US. Though a number of financial services companies are exempt, as are large corporations that already report such data in other forms, the amendments mark a remarkable reversal of the US' recent turn towards corporate anonymity, whether it be through Delaware corporations or in Nevada or South Dakota, which the Financial Times dubbed the 'new Switzerland' in 2016.
Another section of the NDAA aims to combat the use of US real estate as a haven for offshore capital – a status that has long benefited ultra high-end development in New York City and around Florida.
The Treasury will be required to consider a new national register and to institute new customer due diligence requirements for real estate firms and law firms, which have long been broadly exempt from anti-money laundering provisions.
President-elect Joe Biden has indicated he will take further action to ensure those considerations become requirements. There appears to be the political will for passing such reforms, though they may have to wait until the next NDAA to find an opportunity for similar bipartisanship.
Power play: sense of the census
The US Census Bureau is responsible not only for overseeing the US' decennial population count, but also the distribution of seats in the House of Representatives to the states. That makes it a highly politicised agency, even if it has received less attention than in previous decades due to the widespread tumult that marked US politics in 2020. Yet despite the quiet, it is arguably the most important political issue ahead of the presidential transition on 20 January after yesterday's Georgia Senate runoffs.
The Census Bureau, for the first time in its history, missed its 31 December deadline for completing the population count and distributing Congressional seats. It has since said it aims to complete the process by 9 January, although employees have quietly been saying they doubt this is possible even as the political leadership Department of Commerce, of which the Bureau is a part, has pushed for weeks for the process to be ramped up. Whether or not the process is completed before or after Joe Bide takes up the presidency will have significant ramifications for how seats are distributed.
Donald Trump's outgoing administration raised the stakes by moving for the first time to exclude undocumented residents from the official population count, a move that could see New York and California's representation in Congress decline, as well as Texas', likely granting those seats to midwestern and Mountain states. Furthermore, given that undocumented migrants overwhelmingly reside in urban areas, it could benefit the apportioning of seats within those states to more rural areas, which are more likely to vote Republican.
In early December, the Supreme Court balked at ruling on the legality of the effort ruling, stating that a "judicial resolution of this dispute is premature" as it is not yet clear how the Trump administration planned to ensure the exclusion of undocumented migrants. The ruling was a 6-3 split along partisan lines, however, and Democrats have expressed concern the conservative-majority court would uphold whatever action the Trump Administration takes.
Biden's campaign has refused to publicly comment on how it would approach the Census if the deadline fails to be met, though it has quietly intimated that it shares concerns about how the data was collected, and could even seek to order a redo of significant portions of census data collection. Any such move would also be sure to face a legal challenge from conservatives.
The Trump Administration will likely do all it can to get the census over the line before 20 January, a move that could even tip the balance of the House – where Democrats currently hold just an 11-seat majority – in the Republicans' favour in the 2022 mid-term election.