What drew you to working at Hawthorn?
If you'd told me two years ago, I'd be joining a communications consultancy I would have laughed at you and said no chance! But 18 months ago, I quit my job, because it was no longer right for me. I was burnt out and something needed to change.
Shortly afterwards, I was contacted by an old colleague (and friend) who had recently taken the step from the corporate world to a communications consultancy and was loving it. He thought I would too, would add value to the business and so introduced me to the CEO. I got offered this exciting (and scary) opportunity to do something really quite different and help build out a new part of the business at Hawthorn based on my expertise. I thought I should give it a go.
I quickly discovered I'd joined an impressive, dynamic, entrepreneurial, and fun company with a truly positive culture that focuses on empowerment, creativity, collaboration, big ideas, and fun (again!).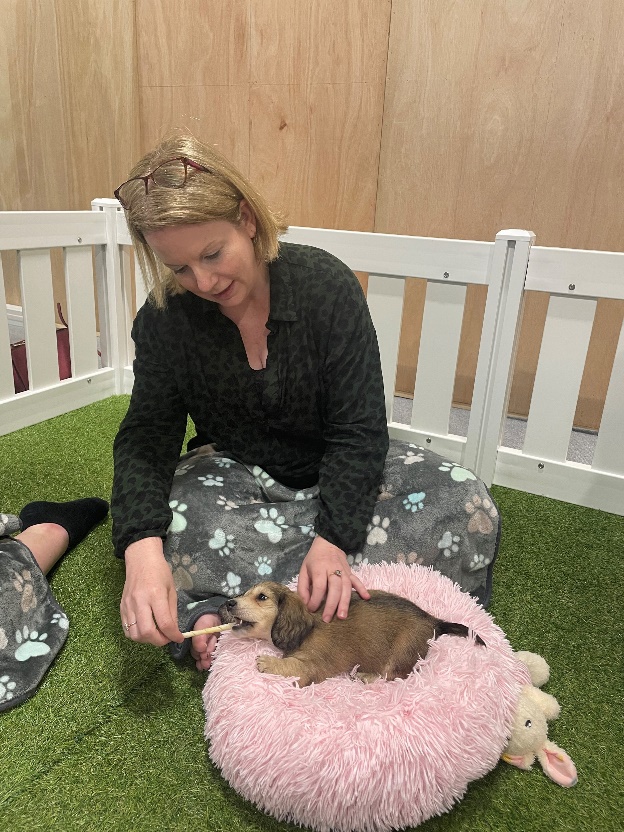 I'm a big believer in personal growth – we should never stop learning (and unlearning) – it's what keeps things interesting and provides new opportunities.

Sarah-Jane Wakefield Senior Director, Head of Employee Communication and Engagement
What do you love most about your job?
It's a cliché – but for me it's the people. I work with or interact with everyone at Hawthorn during the week. We're a diligent, supportive, collaborative bunch and I never stop being amazed by their creativity and ideas. I also love the empowerment and trust you are given and the real variety – no client is the same and no one day is the same.
How is wellbeing supported at Hawthorn?
I come from a generation where wellbeing wasn't something that was talked about in the workplace (or really anywhere). However, due to my own personal experiences with burnout, mental health, and now the menopause, wellbeing at work really matters to me.
It's also important that it matters to my employer. Here at Hawthorn, it really does. I've been given the support and a platform to help drive and shape the change I want to see as part of our ongoing review of the support we provide to our people.
I've become a Mental Health First Aider, Menopause Champion and have collaborated with the senior leaders to introduce wide-ranging support for the key moments or unexpected challenges in people's lives covering physical, social, mental, and financial wellbeing.
Are there any new skills you're trying to learn?
I'm a big believer in personal growth – we should never stop learning (and unlearning) – it's what keeps things interesting and provides new opportunities. It's also become clear that the jobs we'll all be doing in the future don't even exist yet.
Currently, I'm exploring Artificial Intelligence's impact on our profession and increasing my understanding of neurodiversity to support colleagues effectively.
What career advice would you give to your younger self?
There's lots, but a few things stand out:
Be brave, curious and seize unexpected opportunities for growth.
Embrace challenges, step out of your comfort zone, and keep learning to experience new things.
Embrace change for career-building opportunities and unexpected outcomes.